Adam, Isolation Records, 2021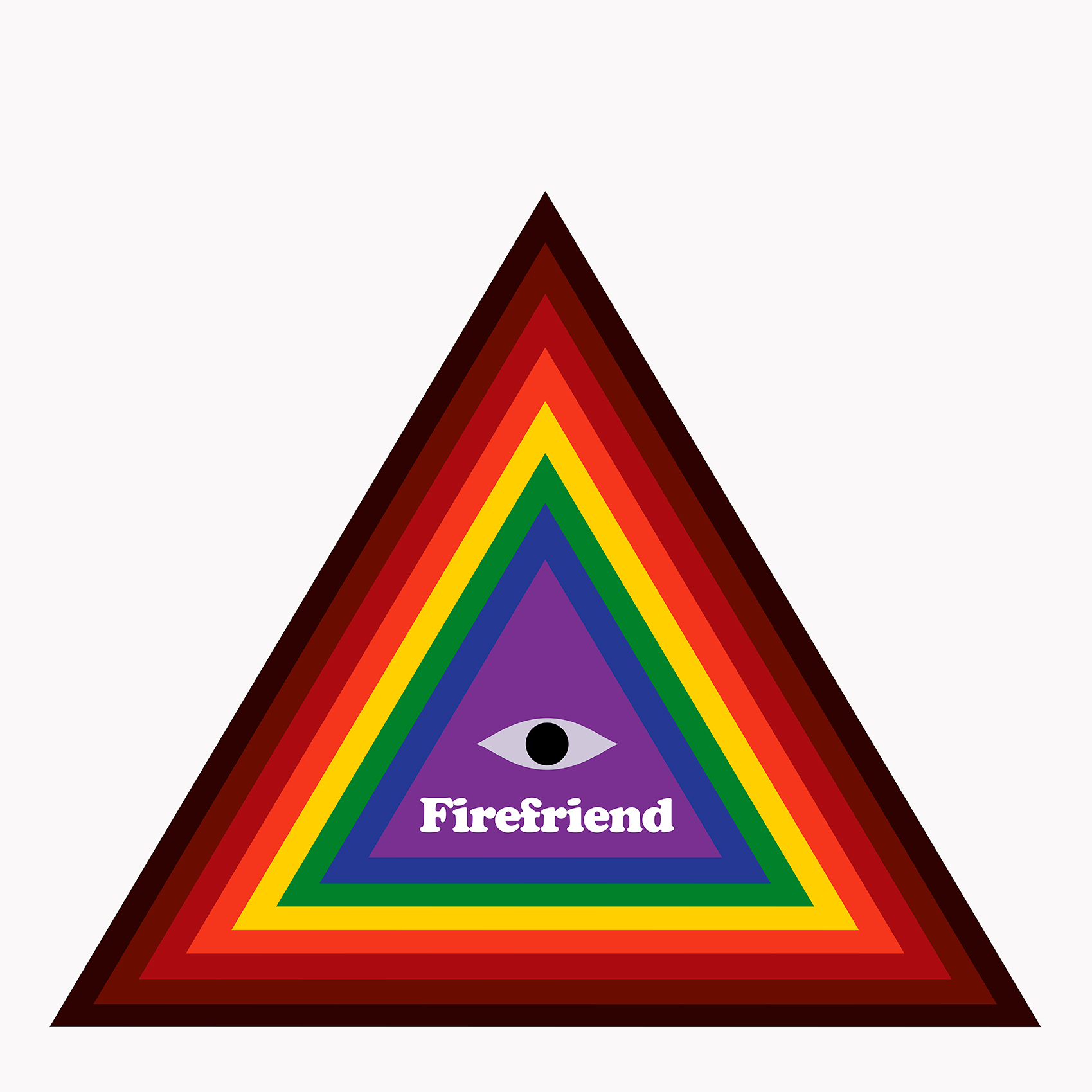 In the five years since they started recording their own music, Sao Paulo's Firefriend have been impressively prolific with Dead Icons their sixth collection to be released in that time. Universally well received, the band have built up a well deserved reputation for producing music that is increasingly exploratory and seductive. There is certainly a lot of love for them in the UK and this release is going to do nothing but bolster that enthusiasm as these ten songs over forty-five minutes are some of their darkest, strongest and most memorable to date. The great thing about a Firefriend album is that their music flows beautifully; it glides past you so smoothly you don't even realise it is simultaneously hitting all sorts of triggers in your brain that will draw out an emotional response. That's a fantastic weapon to have in your armoury as you can press your point without seeming to try, and by the end of the record you are preaching to the already-converted. And when you are part of the underground resistance battling against the darkness that inflicts society, Firefriend are a very potent ally to have. Never has subversion sounded so sweet.

The songs on Dead Icons are built around the gently repeating rhythms of drummer Caca Amaral on which are draped delicate patterns of guitars that chatter and chide, often injected with a fuzziness that softens without losing too much harmonic edge. Vocals from guitarist Yury Hermuche are earnest and queryring, while those of bassist Julia Grassetti are softer, sometimes barely more than whispers, accompanied by waves of vibrating sound that wash over everything to create some authentic shoegaze soundscapes. There are moments here that simply leave you breathless. At the close of side one, the immaculate 'Tomorrow' harks back to the beautiful sounds of early 4AD and shows a fine use of stereo, gorgeous guitars leaking out on all sides. It really is a stunner and it's the highlight here, though there are plenty of other fine moments. 'Hexagonal Mess' is redolent of The Fauns, 'One Thousand Miles High' chimes over a searching vocal, while the title track is gracefully insistent. There's a deceiving Pixies bass intro to 'Spin' which fails to explode, but drifts into a gentle, polychromatic beauty of a song. When Firefriend are at their darkest, they become a model of constrained power. 'Three Dimensional Sound Glitch' is a noisy, burrowing psych worm, while 'Ongoing Crash' drips rage from a hollow core. There's not a song here that doesn't fit and not a moment when you are not carried along with the flow. Dead Icons is quite simply a bloody remarkable record.

First released digitally in November 2020, Cardinal Fuzz and Little Cloud have now sensibly released this album on vinyl, though only 500 copies have been pressed so you will need to get in quickly. If the world was a better place they would have pressed a few million and given them to every schoolkid in the world to teach them how things should be. As it is, there are 125 in yellow and purple splatter vinyl, 175 in half-and-half red and black, and 200 in black. Good luck in finding one.